PETE THE CAT SAVES CHRISTMAS
Children's Books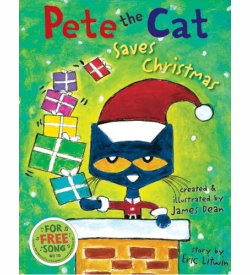 Author:
---
Illustrator:
ISBN: 978-0062110626
Publisher: HarperCollins
Copyright Date: 2012
Audience: Ages 4 and up
Price: $17.99
Description
'Twas the day before Christmas and Santa was ill.
In the cold winter wind he had caught a bad chill.
Will Christmas be canceled? Will it come to that?
"Never!" cried Santa.
"Let's call Pete the Cat!"
In this rockin' new spin on the traditional tale The Night Before Christmas, Pete the Cat proves that giving your all in the spirit of Christmas is the totally groovy thing to do.
Notes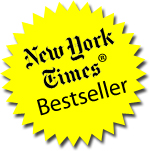 CBOMC
A 2012 Fall Okra Pick,
(selected by Southern independent booksellers)
A sequel to the award-winning, bestselling books written by Eric Litwin:
PETE THE CAT: I LOVE MY WHITE SHOES
PETE THE CAT: I LOVE MY SCHOOL SHOES
PETE THE CAT AND HIS FOUR GROOVY BUTTONS
Scholastic bookclub and bookfair paperback
Co-Published in the UK (HCUK)
Licensed in Chinese (Dook), French (Scholastic Canada), and Korea (Sang-Sang-Eui-Him Publishing Company), Turkish (Epsilon Yayincilik)
A #1 NYT Bestseller!
Scholastic bookclub and bookfair paperback
Holiday round-ups:
Barnes & Noble Holiday Gift Guide
Amazon
Dispatch.com
Imagination Soup
Huffington Post
San Francisco Chronicle
Social Café Magazine
Cape Cod Times
Toledo Blade Online
Patch