Michael-Paul Terranova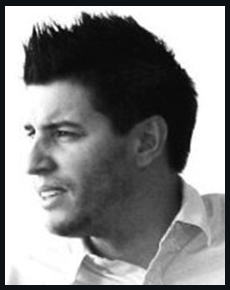 For over twelve years now, Michael-Paul Terranova has worked in the entertainment advertising industry, designing key art for theatrical releases. And he will just as easily develop spot on MG and YA jacket art treatments.
His specialties: big budget summer blockbusters, including campaigns for Spiderman, Transformers, The Da Vinci Code, action movies like Sin City, Star Wars, King Kong, comedies like Elf; and children's movies. But he's done it all: drama, horror, kids and gaming.
Michael-Paul was nominated for three, and won one, Key Art Award. (The Key Art Award is the top award for the best movie poster given in the field of entertainment advertising.) Michael-Paul also created the visual design for www.reduniverse.com/ for which he received two Flash in the Can Awards (including one for Best in Show) two Webby Awards (also for Best in Show). A W3 Award, A Pixel Award, an Internet Advertising Competition Award, a CommArts Interactive Award and an FWA site of the day and site of the month award.
Talk about assets!
Sign Up for Our Newsletter