FEMINISM FROM A TO Z
Children's Books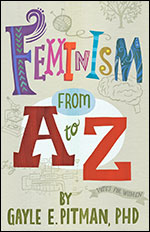 Author:
---
ISBN: 1433827212
Publisher: Magination Press
Copyright Date: October 23, 2017
Price: $15.95
Description
Written by the author of the Stonewall Award-winning book, This Day in June, Feminism From A to Z is an alphabetical primer on feminism for teen girls. Each chapter examines a topic that offers call-to-action exercises incorporated into each lesson. Together, the chapters take a look at history and current events through the lens of feminist theory and introduce an inclusive and wide range of feminist thoughts and perspectives. Includes an introduction to readers on how to use the book and an alphabetical list of ways to take feminist action.
Notes
Holiday Guide to 2017's LGBTQ Family Books
#1 New Release Teen & Young Adult Psychology / Amazon
Featured as one of SLJ's "Spectacular November Stars,"
FEMINISM FROM A TO Z is also a CBC "Hot off the Press" title …
2018 Recipient of a Gold IPPY Award for YA Non-Fiction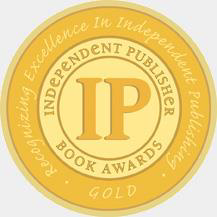 Reviews
"Energetic and engaging … Pitman does an excellent job of making complex topics understandable and relatable while providing tips on actions people can take to bring more equality to the world.
A great purchase for both public and high school libraries."
—School Library Journal Starred Review
---
Check out the guest blog posts by amazing folks such as Alex Gino, Carol Jenkins, Margarita Engle, and Phyllis Lyon, who shared their thoughts about what feminism means to them, in celebration of Pitman's launch. "Everyone had something different to share, " Pitman says. "And all of it was incredibly powerful. Their voices confirmed for me that feminism is far from dead, it's relevant to everyone, and it's needed in a big, big way. Especially now."
---
Philanthropy Women: Feminist Alert–New Tool for Growing Young Feminists..
"A gold mine of ideas for how to work with young women to build feminist awareness into their identity."