BACKSTAGE PASS
Children's Books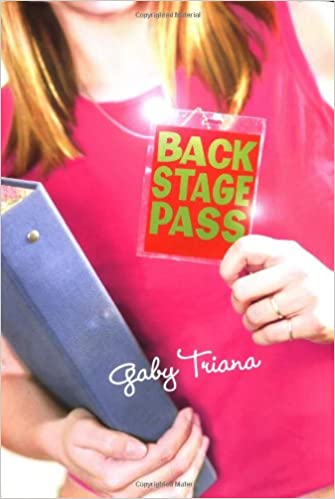 Author:
---
Publisher: HarperCollins
Copyright Date: 2004
Description
She's named after a landform.
She learned to walk on the red carpet.
And now she's playing hostess to the nation's hottest pop star.
Desert McGraw hasn't exactly had a normal upbringing. Her dad fronts the popular rock band Crossfire, and her mom is the group's manager. Always on tour or sitting in on recording sessions, Desert leads a life that looks glamorous to most people.
But now that she's sixteen and living in yet another new town -- Miami, this time -- Desert is more than ready to call one place home. There's one problem, though: How do you know whom to trust -- let alone what guy to hook up with -- when all any-one wants is access to the band?
Funny, romantic, and filled with essential rock-star etiquette (the proper attire for cruising in a Jag convertible, how to introduce new friends to your leather-wearing dad, etc.), BACKSTAGE PASS is a look at what happens when real life meets every girl's dream.
Reviews
"Alluring. Readers will find that this tale strikes some true notes."
Publishers Weekly
---
"With its unique look at culture shock, this is a fast–paced and enjoyable read."
School Library Journal