THE GIANT'S SEAT (The Extraordinary Journeys of Clockwork Charlie, #2)
Children's Books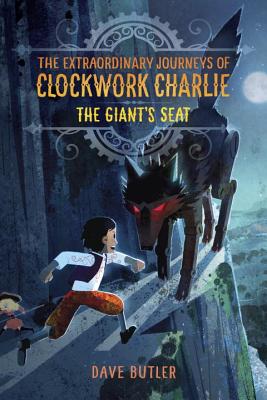 Author:
---
ISBN: 978-0553512991
Publisher: Knopf Books for Young Readers
Copyright Date: June 13, 2017
Price: $16.99
Description
The second installment in an action-adventure series about a boy on a rescue mission—part Pinocchio, part fantasy, and all fun!
Charlie lived a quiet life—until his father was suddenly kidnapped by the Iron Cog. In the midst of searching for his father, Charlie discovered the shocking truth about himself: he is one of his father's inventions—a living clockwork boy!
Now separated from his friends, Charlie finds himself in the service of a very tough company of dwarves, who view him only as a machine—that is, until a heroic act makes them his closest allies. Soon Charlie must rescue his friends and face the Iron Cog head-on. But Charlie wonders . . . will he ever find his own kind?