Cubanita
Children's Books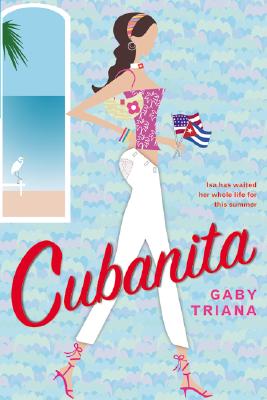 Author:
---
Publisher: Harper Collins/Rayo
Copyright Date: 2005
Description
Summer just started, and already I can't wait to get out of here to begin my mother-free life at the University of Michigan in August. But until that happens, I'll be teaching art at Camp Anhinga, same as last year. I start tomorrow, and Mom is anything but thrilled. Surprise, surprise. If it weren't for my father, I'd never get to experience college away from home. I'd be stuck, taking classes locally, learning to cook and sew the holes in my brother's underwear on the side, cultivating my domestic skills as a back-up career. Because that's what a good cubanita does, you know, thinks of nothing but home. Yeah. Okay.
This is the story of Isabel Díaz, a Cuban-American who would rather just be an American, period. A funny and romantic summer read, as well as a touching story about discovering your roots, cubanita proves we all have room in us to become more than who we think we are.
Reviews
"An entertaining read that will be gobbled up by cubanitas and non-cubanitas alike."
School Library Journal
---
"Hilarious. [This] will speak to teens everywhere."
Booklist (starred review)
---
"Today's multicultural girls will find its theme relevant."
KLIATT
---
"Worthwhile, engaging and highly entertaining no matter which flag you wave, CUBANITA is the perfect summer book."
Florida Sun-Sentinel