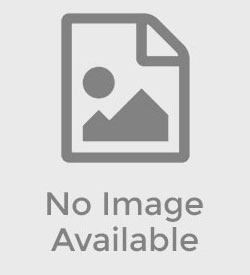 Author: Holly Schindler
ISBN: 978-0062220202
Publisher: HarperCollins
Copyright Date: 2014
Rights Retained: Dramatic adaptation rights; multimedia adaptation rights; merchandising
Format: Novel
Price: $17.99
Description
Peculiar, Missouri, is supposed to offer Claire Cain a reprieve from the horrifying dreams that have plagued her in the months since she became the victim of a brutal gang beating. The site of her father's sabbatical is not supposed to be a place where girls turn up missing. And it's not a place where Claire expects to discover a dead classmate, her corpse being feasted upon by the town's rampant feral cats, the hordes of strays who behave very much like a gang themselves.
Peculiar, Claire soon learns, is a town brimming with dangers: spirits haunt the high school, take the form of fog in the cemetery. And everyone is too quick to assume that Serena Sims, the missing girl whose body is discovered in the woods by Claire herself, has died in an accident. Claire knows there's more to it, though—and she vows to learn the truth of what happened to Serena, never anticipating that the spirit of Serena Sims has horrific plans of her own for Claire…or that she will discover an even more terrifying truth about herself along the way.
Look for FIREFLY SEASON, soon!
Notes
2013 Young Adult Psychological Thriller
The first in a 2-book series
THE LOVELY BONES meets Stephen King's CARRIE
Author of the summer, 2014 Young Adult Psychological Thriller; the first of two
The Lovely Bones meets The Black Swan in this haunting psychological thriller with twists and turns that will keep readers guessing until the very last page.
SLJ "What's Hot in YA":
http://www.slj.com/2014/07/reviews/ya-reviews/art-heist-capers-super-powered-fantasies-and-creepy-horror-tales-whats-hot-in-ya/
PW Book of the Week:
http://www.publishersweekly.com/pw/by-topic/industry-news/tip-sheet/article/63710-pw-picks-books-of-the-week-august-25-2014.html
FERAL – HOLLY SCHINDLER from Holly Schindler on Vimeo.
It's too late for you. You're dead.
Those words continue to haunt Claire Cain months after she barely survived a brutal beating in Chicago. So when her father is offered a job in another state, Claire is hopeful that getting out will offer her a new start. But when she arrives in Peculiar, Missouri, Claire feels an overwhelming sense of danger. Her fears are confirmed when she discovers the dead body of a popular high school student in the icy woods behind the school, surrounded by the town's feral cats. Claire knows there's more to this "accident" than meets the eye. But the closer she gets to finding out the truth, the closer she also gets to realizing a frightening reality about herself. . . .
With an eerie setting and heart-stopping twists and turns, Holly Schindler weaves a gripping story that will make you question everything you think you know.
Reviews
Opening with back-to-back scenes of exquisitely imagined yet very real horror, Schindler's third YA novel hearkens to the uncompromising demands of her debut, A Blue So Dark, with its gut-wrenching portrait of mental illness. This time, the focus is on women's voices and the consequences they suffer for speaking. Claire Cain was an award-winning high school journalist in Chicago when she was beaten nearly to death for a story. Serena Sims lost her life while pursuing a lead in the more confined purview of Peculiar, Mo. Their stories intersect when Claire's father's sabbatical lands her in Peculiar just in time to discover Serena's body, surrounded by the eerie feral cats that infest the town. Schindler avoids cardboard character types—yes, there are jocks, princesses, and nerds, but the author reveals them as people squeezed into their labels, not defined by them. And while there are touches of romance, both good and bad, adolescent hormones don't define the plot, either. This is a story about reclaiming and healing, a process that is scary, imperfect, and carries no guarantees.
PW starred
---
"From the opening pages, readers will be immediately immersed in this dark story [which] has echoes of classic Hitchcock [with] issues of cliques, peer pressure, bullying, self-esteem, post-traumatic stress syndrome, teacher-student relationships, and pet abandonment…"
SLJ
---
"Wow! This book starts off with a bang – two of them, actually – and then it sinks its claws into you and never lets go."
April Henry
New York Times bestselling author
---
"In the town of Peculiar, the cats aren't the only ones keeping secrets… A dark and creepy psychological who-done-it that will keep you guessing until the very end."
Jody Casella
Author of Thin Space