FROG AND FLY-SIX SLURPY STORIES
Children's Books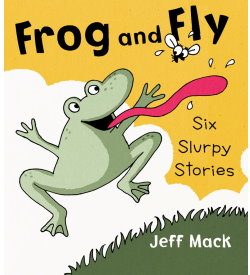 Author: Jeff Mack
ISBN: 978-0399256172
Publisher: Philomel
Copyright Date: 2012
Audience: Ages 3 and up
Price: $12.99
Pages: 40
Description
Author/Illustrator of the spring 2012 early reader picture book with comic book elements:
Six slurpy stories, two comical combatants, and one laugh-out-loud picture book
Frog and Fly are constant companions. There is only one problem . . . Frog thinks Fly is delicious! This leads to a never-ending battle of wits with laugh-out- loud consequences. Told in six short comic stripstyle chapters, Frog and Fly will delight kids and leave them begging for yet another slurpy story.
FROG AND FLY trending for younger kids:
http://www.schoollibraryjournal.com/slj/home/891397-312/jlgs_susan__marston_the.html.csp
Notes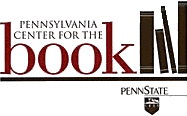 2013 Baker's Dozen (PA Center for the Book) Best Children's Book for Family Literacy
http://pabook.libraries.psu.edu/familylit/bakersdozen/2013/index2.html
One of the "very best picture books published in 2012"
These six slurpy very short stories will tickle funny bones and make beginning readers laugh-out-loud. Frog loves to eat flies and in the first five chapters of this comic-style book, the clever, slurping frog uses a little word-play and trickery to end up with a fly snack. In the sixth story, turn-about is only fair and the joke is on Frog as he gets a slurping bear surprise!
Jr. Literary Guild
TEXAS 2×2
2013 Children's Choice
http://www.reading.org/Libraries/choices/ira-cbc-childrens-choices-reading-list-2013.pdf
Reviews
"… perfect for beginning readers … a spot-on brand of joke book—style humor that children will find plenty entertaining."
PW 
---
"This would be a fun reader's theater for storytime or classroom use."
SLJ
---
"Short sentences (many only a few words long), easy vocabulary, and repeated words or sound patterns (e.g., "miss" and "kiss") make this perfect for beginning readers, and the slightly twisted tone and bright, comic-strip-like mixed-media illustrations will appeal to kids who find other easy readers insipid. Adults might want to get more than one copy of this, as it's sure to fly right off the shelves."
BCCB