George Hurrell's Hollywood: Glamour Portraits 1925-1992
Adult's Books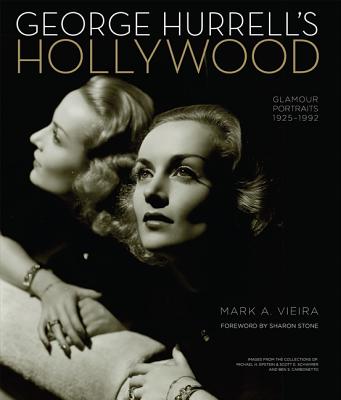 Author:
---
ISBN: 978-0762450398
Publisher: Running Press
Copyright Date: 2013
Cover Type: Hard Cover
Price: $60.00
Pages: 416
Description
George Hurrell (1904–1992) was the creator of the Hollywood glamour portrait. Before his arrival, movie star portraits were "soft focus" and undistinguished, derivative of the Main Street USA portrait salon. The maverick artist instituted a sharp, dramatic look and captured movie stars of the most exalted era in Hollywood history with bold contrast and seductive poses. This lavishly illustrated book spans Hurrell's entire career, from his beginnings as a society photographer to his finale as the celebrity photographer who was himself a celebrity, a living legend.
From 1929 to 1944 Hurrell was the "Rembrandt of Hollywood," creating portraits of Marlene Dietrich, Norma Shearer, Bette Davis, Carole Lombard, and Joan Crawford that were a blend of the ethereal and the erotic. His photos of Jane Russell sulking in a haystack made the unknown girl a star—and without a film credit to her name. He immortalized leading males stars of the day from the Barrymores to Clark Gable to Gary Cooper. Latter photo shoots magnified the glamour of the likes of Warren Beatty and Sharon Stone.
Through newly acquired photos and in-depth research, photographer and historian Mark A. Vieira, author of Hurrell's Hollywood Portraits, offers not only a wealth of new images but a compelling sequel to the story presented in his earlier book on Hurrell. Hurrell was himself a star—rich, famous, fulfilled. Then, at the height of his career, he suffered a vertiginous fall from grace. George Hurrell's Hollywood recounts, for the first time anywhere, Hurrell's return from the ashes—how movie-still collectors and art dealers pulled the elderly artist into a smoky half-world of theft and fraud; how his undiminished powers gave him a second career; and how his mercurial nature nearly destroyed it.
The photographs that motivate this tale are luminous, powerful, and timeless. This book showcases more than four hundred, most of which have not been published since they were created. George Hurrell's Hollywood is the ultimate work on this trailblazing artist, a fabulous montage of fact and anecdote, light and shadow.
The book includes a foreword by Hurrell's final camera subject, Sharon Stone.
Some of George Hurrell's subjects:
Mae West, Carole Lombard, Mary Pickford, Tyrone Power, Joan Crawford, Norma Shearer, Lon Chaney, Greta Garbo, Myrna Loy, William Powell, Bette Davis, Errol Flynn, Jean Harlow, Veronica Lake, Clark Gable, Marlene Dietrich, John Garfield, Humphrey Bogart, Gary Cooper, Fred Astaire, Rita Hayworth, Liza Minnelli, Natalie Wood, Bette Midler, Lily Tomlin, John Travolta, Farrah Fawcett, Diana Ross, Neil Diamond, Raquel Welch, Sharon Stone, Warren Beatty, and many more!