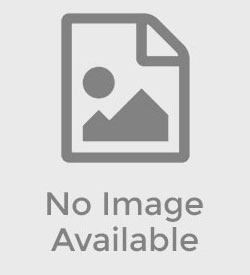 Author:
---
ISBN: 978-0-544-05677-0
Publisher: Houghton Mifflin Harcourt/Harcourt
Copyright Date: 2013
Rights Retained: Audio, Film/Dramatic/Commercial
Cover Type: Hard Cover
Price: $17.99
Description
If ENCHANTED is described as The Frog Prince meets Cinderella and Jack and the Beanstalk, then HERO is Petronella (a feminist retelling of the Grimms' Master Maid) meets Hansel and Gretel and The Snow Queen.
Once Upon a Time meets Princess Bride
Rough-and-tumble Saturday Woodcutter thinks she's the only one of her sisters without any magic—until the day she accidentally conjures an ocean in the backyard. With her sword in tow, Saturday sets sail on a pirate ship, only to find herself kidnapped and whisked off to the top of the world. Is Saturday powerful enough to kill the mountain witch who holds her captive and save the world from sure destruction? And, as she wonders grumpily, "Did romance have to be part of the adventure?" As in Enchanted, readers will revel in the fragments of fairy tales that embellish this action-packed story of adventure and, yes, romance.
http://www.usatoday.com/story/happyeverafter/2013/09/29/alethea-kontis-interview-hero/2893915/
Notes
New York Times bestselling author
Alethea Kontis
http://clcdonline.com/blog/?p=94
http://www.usatoday.com/story/happyeverafter/2013/09/29/alethea-kontis-interview-hero/2893915/
http://www.thoughtsandroses.blogspot.in/2012/05/exclusive-interview-with-alethea-kontis.html
http://www.roundtablepodcast.com/2012/12/20-minutes-with-alethea-kontis/
Nominated for the 2013 Andre Norton Award for Fantasy
2014 DABWAHA nominee in the Paranormal/Fantasy/SF category
2014 Romance Writers of America Prism Award nominee
Author of the YA companion fantasy volume to ENCHANTED, a 2014 World Book Night Selection, a 2013 YALSA Top Ten BFYA and Andre Norton Award Finalist, as well as a 2012 Gelett Burgess Award winner cited by Kirkus as a "Best Teen Book of 2012"Audio, Film/Dramatic/Commercial
Reviews
"…Readers will await her next with joyful anticipation."
Kirkus
---
"Fans of the television show Once Upon a Time will definitely enjoy this fractured fairy tale that references many well-known stories."
School Library Journal
---
"Mightily entertaining . . . readers will await her next with joyful anticipation."
Kirkus Reviews