9 LLAMA LLAMA LOVES TO READ
Children's Books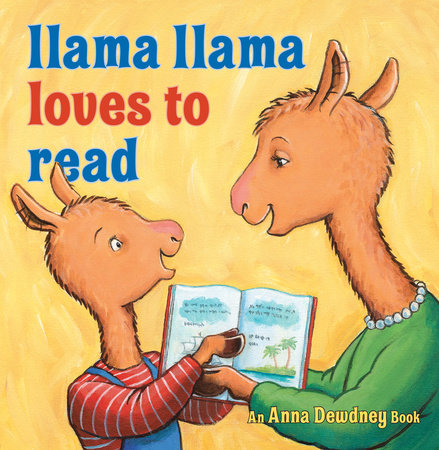 Authors:
Anna E. Dewdney Literary Trust
---
Illustrators:
ISBN: 978-0-670-01397-5
Publisher: Viking Books for Young Readers
Copyright Date: May 1, 2018
Price: $17.99
Description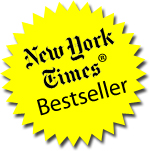 An Anna Dewdney Book
Written by Anna Dewdney and Reed Duncan
Illustrated by J.T. Morrow
Scholastic Book Fair edition
B&N national Story Time event (5.05) in all 632 stores
http://www.cbcbooks.org/cbc_book/llama-llama-loves-to-read/#.WvuZ1aQvyiM
Reviews
The most discerning "Llama Llama" fans will approve of this brand-new story from the combined efforts of Duncan, Dewdney's longtime partner, and Morrow, a master in illustration style mimicry. The story follows Llama Llama to a setting readers will be familiar with, and builds on his previous experiences with classmates, like Nelly Gnu, and his teacher, Zelda Zebra. Duncan cleverly inserts many fundamentals of phonics and sight words using Dewdney's signature rhyming style, making this perfect for children who have outgrown Llama's preschool drama and are learning to read themselves. Early literacy advocates will adore this aspect, and public librarians will likely seize every opportunity to incorporate it into parent education programs. Like the other books, the familiarity of Llama Llama's situations and life lessons are comforting and encouraging without being patronizing or tedious. The narrative respects the innate creativity in children and is the perfect launching point for inspiring new readers to go out and experience the wonderful world of the written word for themselves. VERDICT Dewdney devotees and book lovers everywhere will approve and hope to see more from this duo and the Anna E. Dewdney Literary Trust.–Jenna Boles, Greene County Public Library, Beavercreek, OH – SLJ
"… Duncan, Dewdney's partner and director of the Anna E. Dewdney Literary Trust, collaborated with the late, beloved author on the text of this newest in the series. Morrow closely follows Dewdney's art style with bright, bold colors and expressive animal friends." – Kirkus
Of course it goes without saying, I love the overall concept behind this book – literacy and reading. Just like all of the of the other Llama Llama books we've read, Llama Llama Loves to Read has a relevant theme, lilting rhythms, and great illustrations. This book is sure to inspire a love of reading in every preschool and kindergarten mind that is blessed to hear/read the rhythmic story about Llama's reading adventure.
In true Anna Dewdney style, this book is written in fun, catchy rhymes. It starts with a simple life problem and proceeds to solve it, with lessons learned along the way. In this book, Llama Llama is faced with the problem of not being able to read some harder words. He learns to do his best and take his time to sound words out. In the end, he's so proud of his newfound reading skills and can't wait to tell his mother all about it.