PARTIES THAT WOW: Setting the Stage for Creative Entertaining
Adult's Books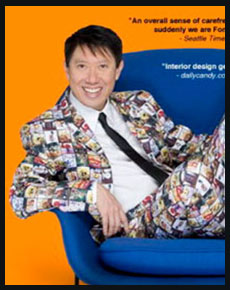 Author:
---
ISBN: 0-8230-9978-4
Publisher: Watson Guptill
Copyright Date: 2007
Cover Type: Paperback
Format: Nonfiction
Price: $22.00
Description
In Parties That Wow, home-style guru Jonathan Fong explains that throwing a party is just like putting on a show--and so the parties presented here are theatrical, imaginative, and entertaining, packed with expert guidance and dramatic surprises from the world's greatest party director.
Eighteen fabulous theme parties include Pretty in Pink, Starfish and Stripes, Big and Easy, Come to the Cabaret, and many more. Full "stage directions" include ideas for invitations, décor, table accents, flowers and centerpieces, food, and activities.
With show-stopping ideas like these, every party is sure to be a hit!
Notes
WOW series (Cooking/Entertaining)
Third of 3-book series