PETE THE CAT: THE WHEELS ON THE BUS
Children's Books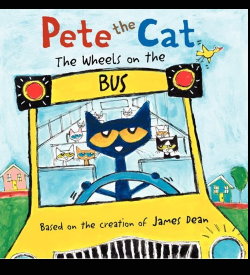 Author:
---
Illustrator:
ISBN: 978-0062198716
Publisher: Harper Collins/Festival
Copyright Date: 2013
Price: $9.99
Description
#1 New York Times bestselling artist James Dean makes Pete the Cat groovier than ever in this cool adaptation of "The Wheels on the Bus." Join Pete as he rides on the bus to school with his friends and hears all the different sounds a bus makes as it drives. Fans of Pete the Cat will sing along with Pete in this rendition of a classic favorite children's song.
Notes
Over 700K copies sold to date!
#1 New York Times bestselling creator
James Dean
www.petethecat.com/
A #1 New York Times best-seller!
2014 Children's Choice Book Award nominee
for Illustrator of the Year
North American French Language license (Editions Scholastic in Canada)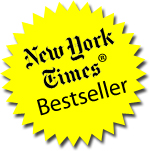 2014 Children's Choice Book Award nominee for Illustrator of the Year