PETE THE CATS TRAIN TRIP (My First I Can Read)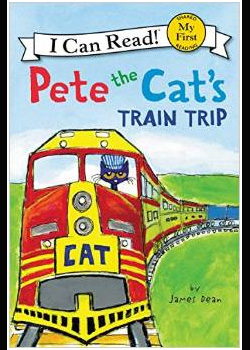 Author:
---
Illustrator:
ISBN: 978-0062303851
Publisher: Harper Collins/Festival
Copyright Date: 2015
Description
Pete can't wait to visit Grandma, especially because he gets to take a train ride to see her! The conductor gives Pete a tour of the train, and Pete gets to see the engine and honk the horn. Pete even makes new friends and plays games on board. What a cool ride!
Notes
Over 450K copies sold to date!
North American French Language license Large Print (Editions Scholastic in Canada)