TEMPTRESS FOUR
Children's Books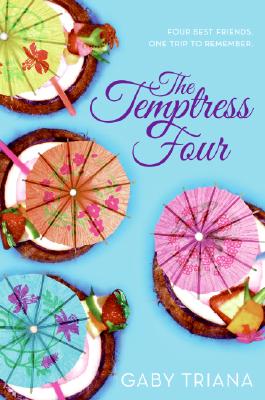 Author:
---
Publisher: Harper Collins/HarperTeen
Copyright Date: 2008
Description
Four best friends, one graduation cruise, a week of partying.
Eight days of strife and storms . . .
It's supposed to be the best eight days of their lives.
Bonds will be broken...
But when a fortune-teller predicts trouble the night before their trip,
One of you will not come home...
Fiona, Killian, Alma, and Yoli are left on edge, wondering what it could all mean.
Gaby Triana gets right to the heart of that thrilling, nerve-wracking, exhilarating, terrifying, amazing time that comes right after graduation, when the big question is: Where do we go from here?
Reviews
"A fun, flirty, and frank take on teens cruising for self-discovery."
School Library Journal