THE JUNCTION OF SUNSHINE AND LUCKY
Children's Books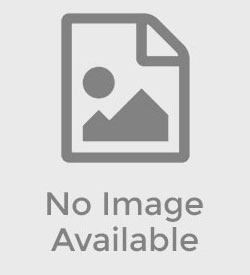 Author: Holly Schindler
ISBN: 978-0-8037-3725-9
Publisher: Penguin/Dial
Copyright Date: 2014
Audience: Middle Grade Contemporary
Price: $16.99
Pages: 240
Description
"Beasts of the Southern Wild" meets Because of Winn Dixie in this inspiring story of hope.
August "Auggie" Jones lives with her Grandpa Gus, a trash hauler, in a poor part of town. So when her wealthy classmate's father starts the House Beautification Committee, it's homes like Auggie's that are deemed "in violation." Auggie is determined to prove that she is not as run-down as the outside of her house might suggest. Using the kind of items Gus usually hauls to the scrap heap, a broken toaster becomes a flower; church windows turn into a rainbow walkway; and an old car gets new life as spinning whirligigs. What starts out as a home renovation project becomes much more as Auggie and her grandpa discover a talent they never knew they had—and redefine a whole town's perception of beauty, one recycled sculpture at a time. Auggie's talent for creating found art will remind readers that one girl's trash really is another girl's treasure.
Notes
http://hollyschindler.blogspot.com/2013/11/the-junction-of-sunshine-and-lucky.htmlhttp://www.batchofbooks.com/2014/02/giveaway-author-interview-junction-of.html?utm_source=twitterfeed&utm_medium=twitter
Reviews
"… a heartwarming and uplifting story… [that] shines…with vibrant themes and community, self-empowerment and artistic vision delivered with a satisfying verve."
Kirkus
---
"Axioms like 'One man's trash is another man's treasure' and 'Beauty is in the eye of the beholder' come gracefully to life in Schindler's tale about the value of hard work and the power of community … Auggie's enthusiasm and unbridled creativity are infectious, and likeminded readers will envy her creative partnership with [her grandfather] Gus."
PW
---
"In Auggie, Schindler creates a spunky, sympathetic character young readers will engage with and enjoy … the lively narration is enjoyable, and the diverse cast of characters (Auggie herself is African American, though many in her neighborhood are white) brings meaningful messages of community and self-respect to the fore. Aspiring artists and anyone else looking for their shine will appreciate this satisfying portrait of a young girl and her close-knit community."
The Bulletin for the Center of Children's Book Studies (BCCB)
---
"Auggie's voice is as original as the sculptures she and Gus create, shining and radiating with love for the people and things in her world. Fresh prose sparkles and lights up each page. This book makes me want to stand up for injustice, embrace creativity and make something new from something old. This book should be on every middle-grade child's reading list."
Darlene Beck-Jacobson
Goodreads
---
"The Junction of Sunshine and Lucky offers a gentle, inspiring story of economically disadvantaged people uniting to assert their right to define beauty on their own terms."
NY Journal of Books
---
As impossible as it is to know the future, I have a strong feeling that this book will make my Top 10 Middle Grade Reads for 2014. It's well written, with three dimensional characters that I can't help but love. Auggie and Gus wiggled their way into my heart and refused to leave. Auggie is the kind of girl I would love to know. She is brave, smart, and sweet. She refuses to be bullied and she never gives up hope. I especially love her sense of humor.
Holly Schindler has a beautiful way of writing. Her style is alive with personality and humor. She has a unique way of looking at the world and making it seem better than it is—and she bestows those views on her characters
"See, nothing in this world likes to idea of coming to its end. Not a flower, not a man, and not a season. That's all this is. Summer not wanting to die. And fall trying to push summer on out."
The moment that spark of artistic brilliance hits Auggie is perfectly described. I almost teared up (yes, I'm a weirdo, please don't judge me) when I read it because the author articulated that moment so well.
"I sit down on our front step and start to draw the wild pictures that are exploding in my mind like popcorn kernels."
I really can't think of a better way to describe what happens when you get a million ideas all at once and you can't get them on paper fast enough.
This is a must read for middle grade kids. It's full of hope and friendship, and might even change the way you see the world.
The Cover: Don't you just love the cover? Because I am a weirdo (see above) and because I really love the cover design, I looked up the designer. Her name is Lindsey Andrews and if you want some eye candy, visit her website. Her book designs are breathtaking!
5 STARS