THE LIBRARY MACHINE (The Extraordinary Journeys of Clockwork Charlie, #3)
Children's Books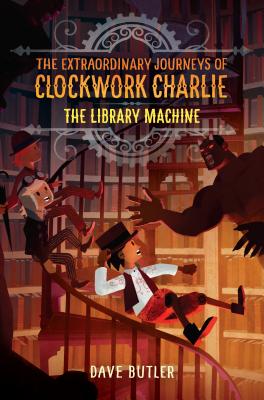 Author:
---
ISBN: 978-0553512991
Copyright Date: June 13, 2017
Price: $16.99
Description
The final installment in the rip-roaring middle-grade action-adventure trilogy that's part steampunk Pinocchio, part fantasy, and all fun!
Charlie's life used to be quiet, but now it's full of adventure and surprises--none more surprising than the discovery that he is not a regular boy but one of his father's inventions--a living clockwork boy!
Charlie's weeks have been filled with dwarves, kobolds, pixies, and humans, as he's sought to avenge his father's death and stop the dastardly Iron Cog from their plans to sow chaos throughout the world. Now his journey takes him to Marburg, Germany, where he and his friends must uncover the secrets of a hidden kobold library in order to save civilization--and their own skins.
This dramatic conclusion to the trilogy will have readers cheering on its unlikely hero to the very last page!