THE MARKET BOWL
Children's Books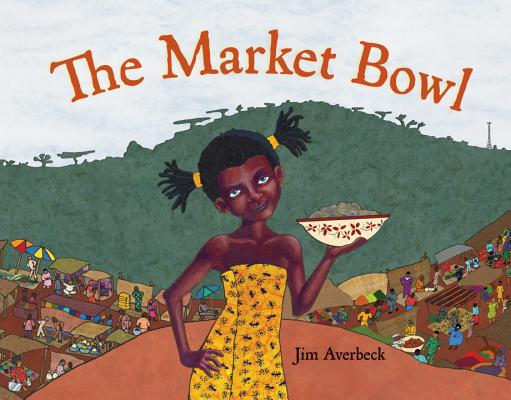 Author:
---
Illustrator:
ISBN: 978-1580893688
Copyright Date: 2013
Price: $16.95
Description
A mischievous, original tale with a clever ending and rich authentic details from the author's life in Cameroon (West Africa). Yoyo has listened to Mama Cécile's song about how to make ndolé (bitterleaf stew) her entire life—long enough to know how to make it herself, now that she is finally old enough. But slicing the bitterleaf, grinding the pumpkin, measuring out the shrimp—it just takes too long. Yoyo is confident that her variation on the stew will be good enough.
As Mama Cécile and Yoyo set off to market, Mama reminds Yoyo what will happen if she refuses a fair price for the stew—Brother Coin, the Great Spirit of the Market, will put a curse on their market bowl. When Yoyo refuses to heed Mama's advice, she is faced with the task of trying to regain a blessing from the god himself.
An original folktale set in modern-day Cameroon, The Market Bowl teaches readers a lesson about patience, humility, and the value of a fair price. Back matter includes further information about Cameroon and its people and traditions as well as a recipe for ndolé—Cameroon's national food dish.
Notes
A Junior Library Guild Selection
JLG premier selection
A 2014 Bank Street College Best Book
Peace Corps Writers Award winner
http://www.charlesbridge.com/client/client_pdfs/downloadables/MarketBowl_ActivityDiscussionGuide.pdf
http://smithwright.blogspot.com/2013/02/interview-with-jim-averbeck-heart-in.html
http://wakingbraincells.com/2013/04/01/review-the-market-bowl-by-jim-averbeck/
Reviews
Bold, bright mixed-media illustrations bring extra punch to this original tale from Cameroon. Mama Cécile is a wonderful cook, especially when it comes to making bitterleaf stew. She sings to Yoyo as she teaches her how to make it. Yoyo grows tired of watching her mother and thinks she can make her own stew without following a recipe. When hers is found to be less than appetizing and Mama instructs her to feed it to the goats, the child hides it instead. After Mama's stew is finished, she heaps it into a bowl and asks for the ancestors' blessing on it. "You must always ask a fair price for our food," instructs Mama, or Brother Coin will remove the blessings of our ancestors from the bowl. Mama's stew is quickly sold at the market. When one more customer requests it, Yoyo produces her own bowl. The buyer refuses her price, so Yoyo lets his coins fall to the ground. No one buys Mama's stew for many weeks, and Yoyo realizes she must think of a clever way to trick Brother Coin into returning his blessing. Mama and Yoyo are dressed in delightful printed clothing, and the busy marketplace is a feast of patterns and color. Similarly, Brother Coin is a giant of a man who sits upon a rock throne doling out his form of justice for rule breakers with a comedic quality. This is a gem of a tale that will feed the soul, and the recipe for Mama Cécile's stew is included.
School Library Journal 
---
"A cautionary but tasty look at life in Cameroon … "
Kirkus
---
"A gem of a tale that will feed the soul…"
SLJ