TOOLS RULE
Children's Books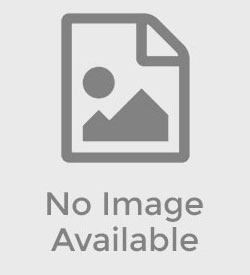 Illustrator: Aaron Meshon
ISBN: 978-1442496019
Publisher: S & S/Atheneum
Copyright Date: 2014
Price: $16.99
Description
Calling all tools to the workbench! Aaron Meshon's follow-up to Take Me Out to the Yakyu, which The New York Times Book Review calls "a definite home run," hits the nail on the head.
In a messy yard, a busy day begins for a team of tools. With a click, click and a bang! bang!, everyone from Wrench, Hammer, and Screwdriver right down to Nuts and Bolts is pitching in to make a shed. Okay, crew! Who's ready to build?
From "hammer" and "wrench" to "awl" and "vise," readers will construct a vocabulary of terrific tool terms as they learn the importance of teamwork.
Notes
Aaron Meshon
http://www.aaronmeshon.com/en/
Author/Illustrator of the March 24, 2014 picture book, a follow-up to TAKE ME OUT TO THE YAKU
Reviews
"Meshon (Take Me Out to the Yakyu) puts his cheery toylike crew to work building a tool shed. The bright cartoon spreads are filled with an epic cast of very cute characters, but by using arrows emblazoned with text to emphasize key actions ("Saw saws Wood"), Meshon makes the project easy to follow. With plenty of deeply satisfying onomatopoeia ("Vrip! Vrip! Vrip!" is the sound of the saw) and tool jokes (What sound does a nail make when it's being hammered in? "Ok! Ouch! Ok! Ok! Ouch!"), the story should be deemed a job well done by preschool or kindergarten DIYers."
Publishers Weekly, December 2013
---
"Are there any tots who don't like to play with toy tools? Most likely not, and this appealing and inventive story features animated tool characters, each with its own individual traits. . . . The colored digital illustrations are imaginative (each tool has eyes, and some have legs), with sound effects offering opportunities for participation. . . . Mild puns add to the fun. . . . Diagrammatic arrows with large letters nail down the interchange among the tools and cleverly enforce the concept of working together. . . . Buy it along with a wooden tool set as a gift for an enterprising young carpenter."
Kirkus Reviews, January 2014
---
"A yard full of amiable tools comes together to build a toolshed. Meshon's illustrations are bright, bold, and emblazoned with smiling faces…. The large, clear font will make this clever title an appropriate choice for beginning readers and will challenge older readers to move beyond the basics (saw, hammer, nails) and learn about more advanced tools…. With this lively text and positive message about the benefits of teamwork, Tools Rule! will please readers with an interest in how things work and provide an opportunity to spur engaging audience participation while reading aloud. This book could provide an excellent jumping-off point to engage students in further informational reading about tools or building structures."
School Library Journal, February 2014
---
"A yard full of anthropomorphized tools organizes itself into action in order to build a shed they can call home. Each of the members of this smiling menagerie performs its job according to plan—drafting, measuring, cutting, assembling, and demonstrating good spirit and admirable teamwork in the process…the especially vivid palette, with a remarkable range of saturated colors and rich, dense backgrounds, adds to the good-natured ebullience. This friendly, informative outing will appeal to budding builders with an interest in colorful construction."
Booklist, March 2014
---
"A diligent T-square rallies its fellow tools to get to work building a shed so they will all have a place to rest their heads. . . . Meshon's lively text is packed full of tool-centric wordplay. . . . A detailed note on the copyright page describes Meshon's process for creating his digitally colored mixed-media illustrations showing smiley tools with a can-do attitude."
Horn Book, March/April 2014
---
"Naturally fascinated with tools and what they do, young children will want to read this book again and again. Besides being absolutely hilarious, each tool displays an individual personality. Meshon's layout and design, filled with bubbles and vividly colored comical cartoons, are a perfect complement that will have the youngest children laughing out loud as they learn about each tool."
Library Media Connection, May/June 2014, Highly Recommended