Megan E. Freeman
Children's Author
Megan E. Freeman attended an elementary school where poets visited her classroom every week to teach poetry, and she has been a writer ever since. Her debut middle grade novel, ALONE, won the Colorado Book Award, is an NCTE Notable Novel in Verse, a Goodreads Choice Award Finalist, and was included on over a dozen Best Of and state reading lists. Megan is also a Pushcart Prize-nominated poet, and her poetry chapbook, Lessons on Sleeping Alone, was published by Liquid Light Press.
An award-winning teacher with decades of classroom experience, Megan taught multiple subjects across the arts and humanities to students K-16, and she is nationally recognized for presenting workshops and speaking to audiences across the country. She studied theater and dramatic literature for many years, earning degrees from Occidental College and the Ohio State University. 
Megan is a member of the Society of Children's Book Writers and Illustrators, Northern Colorado Writers, Rocky Mountain Fiction Writers, Columbine Poets of Colorado, and Lighthouse Writers Workshop. She is an Impact on Education Award winner, a fellow with the Colorado State University Writing Project, a Fund for Teachers fellow, and a member of the Colorado Poets Center. She used to live in northeast Los Angeles, central Ohio, northern Norway, and on Caribbean cruise ships. Now she lives in northern Colorado.​ Learn more at MeganEFreeman.com.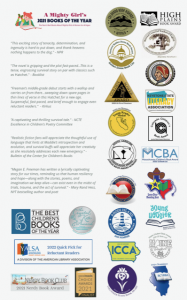 Sign Up for Our Newsletter