Chris Case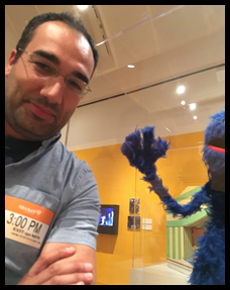 Chris Case was born in Baltimore and spent most of his youth moving throughout the United States, obsessively reading, and biking to buy candy in whatever town he was living in at the time.  After bouncing through the Northeast and Ohio, he landed in Arizona, and received a BFA and MFA from the University of Arizona in Tucson.
Chris Chris's first picture book, SOPHIE AND THE NEXT DOOR MONSTERS (Bloomsbury) came out in 2008.  Since then, he has illustrated a series of books by authors Sarah and Ian Hoffman that began with JACOB'S NEW DRESS, which is #72 on the ALA's List of Most Banned and Challenged Books.  The books have been a pleasure to work on, and Chris is very grateful to have had a part in creating them.
Now Chris lives with his family in Burlington, Vermont, and drives to buy his candy, like an adult.  In addition to picture books, Chris enjoys making comics; regardless of the format, he likes stories that feature vulnerable characters having interactions that feel authentic, and stories that spotlight small moments.  When he's not drawing or painting, Chris is an education bureaucrat, which really works for the part of his brain that likes chunking things into color-coded boxes and lining them up in neat little rows. He also likes baking things, dog walks, reading the graphic novels and middle grade fiction that his daughter is into, and doing the first half of any craft or home improvement project.
Sign Up for Our Newsletter