About Us
to give personalized service and attention to our authors and their books
Congratulations to Kwame Alexander for being awarded the 2015 Newbery Medal on his debut MG novel, The Crossover, which was also named a Coretta Scott King Author Honor book!
East/West Literary Agency, Inc. is, purposely, a boutique agency, to facilitate hands-on, personalized service and attention to our authors and their books. E/W represents a wide range of #1 NYT, #1 PW, IndieBound, USA Today, WSJ, and Amazon best-selling and best-illustrated books, Newbery, Coretta Scott King, Pura Belpre and Geisel medalists, as well as Andre Norton, Gelett Burgess, Children's Choice, Parents' Choice, Prism, Audie, Green Earth and Crystal Kite award-winners and nominees.
Deborah Warren founded E/W in 2000, after 17 years at Harcourt, and has a strong background in sales and marketing. She's a strategist, incorporating long-term goals to help E/W clients not only grow a career, but to flourish within that career. With over 35 years' of experience in the publishing industry, and over 16 years at the helm of the Agency, Deborah not only represents authors and illustrators of picture books including Jim Averbeck (One Word for Sophia), Anna Dewdney (of the Llama Llama franchise), Kimberly and James Dean (of the Pete the Cat franchise), Gianna Marino (Night Animals) and Antoinette Portis (Best Frints in the Whole Universe), she represents authors and illustrators--both debut and established--in the board book, concept, novelty, multicultural, non-fiction, middle-grade and young adult markets.
Deborah's looking to fall in love with character-driven stories with heart, enhanced by a hook, told in a unique, fresh or distinctive way. Her sweet spots: short, quirky picture books and smartly layered, memorable and insightful MG and YA fiction. And she LOVES finding debut talent - in fact, it's a bit of a specialty for the Agency.
As an example, we're thrilled to have helped launch and nourish (among others) the careers of authors Kwame Alexander, whose debut MG, The Crossover (HMM) was awarded the 2015 Newbery Medal and the 2015 Coretta Scott King Honor; Dave Butler, whose debut MG, The Kidnap Plot, the first in a trilogy, has recently been released by Knopf/RH; NYT-bestselling Alethea Kontis, and her debut YA Fantasy novels launched by the YALSA nominated and Gelette Burgess Award winner Enchanted; and author/illustrator Sarah Aspinall, whose debut picture book, Penguins Love Colors, is slated for publication from Blue Sky Press/Scholastic, along with the companion volume, Penguins Love Their ABC's.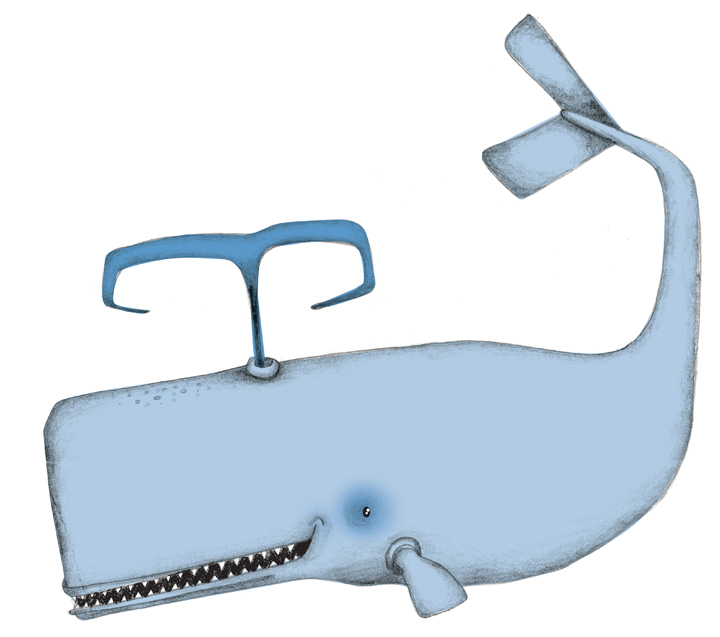 Our Foreign Rights Partners
Whitney Lee of The Fielding Agency aggressively pursues UK and translation rights in all the major territories on behalf of our clients.
Our Hollywood Partners
We have a number of co-agents in the entertainment industry to sell or license film, television, stage, and merchandising rights for our clients.
#1 New York Times bestselling author/illustrators
Theodore Seuss Geisel Honor Award winners
Children's Choice Book Awards Book of the Year finalist
B & N "Best Book of the Year" author/illustrators
E.B. White Read-Aloud Picture Book Honor Award winners
Kirkus Best Picture Books
ABC Best Books for Children
NYT- Best Illustrated Books
Parent & Child magazine's best book
ALA notables
Kids' Indie Next Books
Amazon Best Children's Books
2014 World Book Night Selection
Parenting magazine top picks
IRA Teen choice award
ALA Best paperbacks
Children's Choice Book Awards 2013 and 2012 Illustrator of the Year finalists
#1 Publishers Weekly bestselling author/illustrators
Children's Literature Center (CLC) Award Winners
Book Sense Book of the Year Honor Book
Pennsylvania Children's Book Award authors
Andre Norton Award for Young Adult Science Fiction and Fantasy Finalist
Charlotte Zolotow Award Honor Book recipient
Bank Street Best Children's Book recipients
A "Read for the Record" record-breaking picture book
#1 Indie-bound bestselling author/illustrator
"Best Family-Friendly Picture Book" Award recipient from Focus on the Family
Independent Publisher (IPPY) Gold Book Award for YA fiction
YALSA Top Ten BFYA (Best Fiction for Young Adults) authors
Kirkus Best Teen Book
Cybils Award Nominees
Best Latino Book
#1 Book Sense author/illustrator
A GoodReads Choice Awards Nominee
NPR picks
Missouri Building Block Award
Best Kids Board Book
Moonbeam Children's Award Winners:
best book series (gold); best picture books (gold and silver)
Audie Award finalist
YALSA "Amazing Audiobooks for Young Adults" nominee
NAACP 2013 and 2012 Image Award nominee
Newsday Best Book of the Year
Little Bird Award recipients
ALAN pick
CBC's Love to Read List
Christopher Award winners
Creative Child Seal of Excellence
Texas 2 x 2
NAPPA (National Parenting Publications Award) Honor winner
2013 YALSA nominated YA Fantasy
Gelett Burgess Award winners
(Best Picture Book Biography, Best in Historical Tales and Best in Fiction)
International Association of Media Tie-In Writers Scribe award winner
ReadKiddoRead award for Best Illustrated Books
A Scholastic Parent and Child "100 Greatest Books for Kids" Picture book
California Reading Association's
Eureka! Honor Award for Excellence in Nonfiction recipient
East/West Literary Agency (E/W) is, purposely, a boutique agency, to facilitate hands-on, personalized service and attention to our authors and their books. E/W provides career management for established and first-time authors and our breadth of experience in many genres enables us to meet the demands of a diverse clientele.
E/W is committed to the business of selling. The agency's comprehensive knowledge of all aspects of the Children's book market and relationships with top publishers and editors--both East coast and West and around the world--are a key asset to this sales process; as such, E/W puts enormous energy into understanding the capabilities, requirements and strengths of all factions and players in the market. Understanding the in-depth process of acquisitions, sales, and marketing helps the team attain the stated goals for each of the agency's clients: to close the best possible deal with the best possible editor at the best possible publishing house. Negotiating "the deal" is simply the short-term goal, however. The most successful publishing plan incorporates the essential sales and marketing processes that help create market share, author/illustrator visibility, recognition, and off-the-floor sales. Ms. Warren and her colleagues are strategists, incorporating long-term goals for the agency's client partners also. East/West Literary Agency, aiming at all times to maximize sales, offers invaluable resources to help our clients not only grow a career, but to flourish within that career.
Large enough to be a full service agency, including fielding international and ancillary rights, we're of the boutique blend, small enough to manage and service clients personally with hands-on service.
August 31, 2014 marked the 115st consecutive week wherein East/West Literary Agency landed slots on the New York Times Picture Book Bestseller List,
E/W held 5 slots for 2 weeks
E/W "batted four-hundred," with 4 slots, for 11 weeks
E/W held the #1 slot for 20 weeks
E/W held 3 slots for 34 of those weeks